Featured Articles
The Skagit Valley, Washington Tulip Festival April 1-30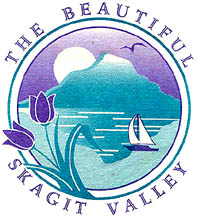 The Skagit Valley Tulip Festival is a community event that involves every major city in Skagit County. Inaugurated in 1984 by the Mount Vernon Chamber of Commerce, the Tulip Festival has grown into one of Washington State's most popular and colorful happenings. Click on the link below to go to the official Tulip Festival site:
Archived Articles
Our National Parks
Learn more about our national parks, and perhaps visit one.
Olympic Peninsula visit SeniorCenter.com staff visit the Olympic Peninsula.
A trip to the Oscars
Another must-do trip ticked off as I get older.
Hiking the Rogue River
Join seniors as they hike along Oregon's Rogue River
Living a Dream - Or why I wanted to see a Space Shuttle launch
Travel to Io via Spacecraft - A look at Io, a moon of Jupiter through the eyes of a NASA spacecraft
Tour San Juan Island - An insider's view of Washington's San Juan Island
Adventures in Thailand
Part Three: The Golden Triangle
Part Four: Saffron Robes and Elephants
Online Communities
Join our Travel Community
Related Books
Web Resources
Important Travel Updates & Security Info

Travel Tips & Advice

Currency Converter
Seattle CitySearch
Chicago CitySearch
New York CitySearch
Tucson CitySearch
Miami CitySearch
Denver CitySearch